Paul Benson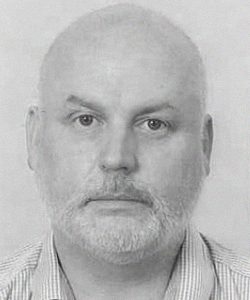 Paul Benson qualified as a solicitor in 1993 and joined McLarty & Co in 2007. When the Firm incorporated in 2011, Paul became a member of the Management Team.
Paul currently practises exclusively in criminal law and has particular experience in representing those with mental health difficulties. Paul has substantial previous experience of both Family Law and Mental Health Law and appeared for a number of "restricted patients" before the Mental Health Review Tribunal.
Paul is a duty solicitor and a member of the London Criminal Courts Solicitors Association. He is also a Higher Rights Advocate for the Crown Court.
Paul represents clients facing charges across the whole range of offences and is recognised as an excellent advocate, appearing regularly in the Magistrates and Crown courts with excellent results. He regularly conducts trials in the Youth and Magistrates' Courts. In addition, he regularly conducts road traffic trials with a high rate of success
Notable Cases
R v A and R v MA – Both successful defences of separate allegations of murder on the basis of insanity at the time of the acts. Resulting in hospital orders as opposed to life sentences for the defendants.
R v J – Successful defence of an allegation of assaulting a police officer. Matter thrown out by the District Judge as we had soon that the police had failed to give the appropriate information before seeking to search the person.
R v JJ – Acquittal after trial in the Youth Court on a charge of possession with intent to supply despite the evidence of two police officers that they had seen the client discard the drugs whilst being chased by Police.
R v AA – Successfully avoided a driver being disqualified as a "totter" even though caught speeding in excess of 105 mph
SCP – Individual arrested for murder. Successfully ensured that the person was released on bail and seen by an independent Consultant Forensic Psychiatrist before being interviewed. Police eventually accept that there is insufficient evidence to charge