Mandeep Karari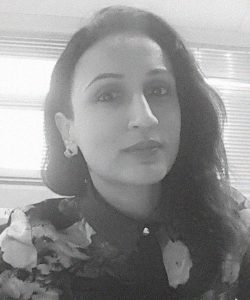 Supervisor and Senior Solicitor.
Mandeep is widely regarded as an experienced and respected solicitor who practices all aspects of Criminal Defence and Litigation. Over the years she has gained invaluable experience in defending clients in the most serious of cases including Murder, Serious Sexual Offences, Complex Fraud, People Trafficking, Drugs Smuggling, Violent Crime, Money Laundering and Firearms.
Her practice involves not just serious crime but also summary offences and all driving matters.
Mandeep is a proactive lawyer and will personally attend to all her clients throughout the entire criminal litigation process, starting at the police station and the magistrates' court, right through to the conclusion of the case. She prepares cases meticulously and skilfully to high standards, and has defended high profile and cut-throat cases over the years.
She understands her clients and their cases, and is sensitive to the fact that criminal litigation will impact not just the clients' lives but also that of their families. She quickly builds a warm yet professional rapport with her clients, and is extremely approachable with a relaxed and trusting manner. She has a calm confidence about her that immediately eases the most anxious of clients.
She is experienced in handling and advising on all types of Forensics Evidence including Covert Surveillance Evidence, Cell Site Analysis, Bloodstain Patterns, Firearms and Ballistics, Body Fluids, Computer & Digital Evidence, Video & CCTV, Drugs & Toxicology, DNA Evidence and Handwriting Evidence. She understands that all cases are different and will often work alongside expert witnesses including forensic scientists, psychiatrists and psychologists.
Practice Areas
Criminal Law
Notable Cases
R v RA & OTHERS – Multi-Handed Conspiracy to Defraud, Proceeds of Crime & Confiscation Proceedings.
R v BS & OTHERS – Multi-Handed Double Gangland Murder.
R v SS – Multiple offences of Rape over a period of time.
R v MS & OTHERS – Attempted Murder and Firearms.
R v PB – False Imprisonment, Torture and Drugs.
R v PP & OTHERS – Multi-handed Conspiracy to Burgle High Value Motor Vehicles.
R v JP – Theft from Employer (of over hundred thousands of pounds).
R v JU – Sexual Offences, including Rape of a Child and Sexual Grooming.
Languages
Punjabi, Hindi and Urdu.