Loheswaran Amirthananthar (Lohan)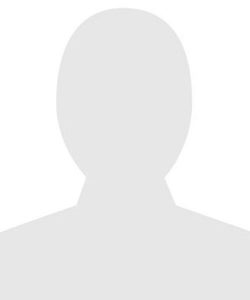 Solicitor Advocate, Duty Solicitor, Franchise Supervisor
Lohan is a fearless criminal practitioner of 16 years call. He has a particular aptitude for challenging and complex cases, which require meticulous preparation and powerful advocacy.
Lohan takes great pride in his ability to communicate his clients cases in a colourful and clear way to judges and juries regardless of whether their cases are complex or straightforward.
His work includes representing as sole advocate defendants in: Rape; GBH; National Crime Agency and Customs and Excise Fraud. As a led Junior he has appeared in numerous notable cases as well including: Murder; Customs and Excise Fraud
Professional Qualifications
Law LLB
LPC
VHCC Supervisor
Duty Solicitor
Higher Rights of Audience
Practice Areas
Criminal: Crown Court Advocacy; Appeals in Court of Appeal; Magistrates Advocacy including trial, Duty and remand
Notable Cases
R v Kingre 2016 Snaresbrook Crown Court – 7 handed conspiracy to defraud and associated offences. Case related to the large scale manufacture of Passports and Identity documents.
R v Mallin 2016 Central Criminal Court – Double murder at care home pleaded to Manslaughter on the grounds of Diminished Responsibility
R v Kumariah and others 2015 Central Criminal Court – 70 Million credit fraud split into two trials of 20 defendants. Case discontinued following lengthy legal submissions relating to disclosure.
R v Sheikh and others 2014 Central Criminal Court – 8 week Conspiracy to rob and Manslaughter trial – being led. Case involving 8 defendants robbing cash and carry on the A13. Case hinged upon detailed cell-site evidence.
R v Sibley and others 2014 – St Albans Crown Court – 7 Week Attempted Murder and Attempting to Pervert the course of Justice. Representing third defendant as sole counsel in Defence of mother who had sought to cover up and hide evidence relating to her son who was charged with Attempted Murder.
R v Bamu 2012 Centra Criminal Court – Junior led by Queens Counsel in leading witchcraft murder trial that had widespread media attention wherein a boy was beaten over a 3 day period culminating in him drowning in a bath.
R v Horey 2010 Southwark Crown Court – Conspiracy to evade Customs and Excise. 10 week trial in relation to a defendant conspirator in an illegal alcohol manufacturing case resulting in acquittal. Being led by senior counsel.
R v Eldow and others 2008 Snaresbrook Crown Court – Junior Counsel in 8 handed conspiracy to rob and possess firearms, relating to a Flying Squad investigation.
R v Santharatnum and others 2008 Central Criminal Court – Junior Counsel in 8 handed murder and conspiracy to murder involving: complicated cell site evidence; co-defendants giving Queens Evidence, and a solicitor perverting the course of justice.
Hobbies And Interests
Record collecting and record player restoration
Playing tennis
Racing radio control cars
Languages
Tamil