Kate Roxburgh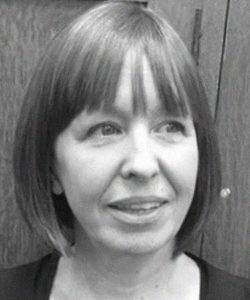 Kate is the firm's senior trial advocate, specialising in serious Crown Court trials. She has spent 18 years working in criminal defence, with a wide range of experience: she began by advising suspects at the police station, qualified as a solicitor in 2003 and gained Higher Rights of Audience in 2007. Since then she has been appearing in the Crown Court as a trial advocate, and now has a practice in the most serious criminal offences across the spectrum, including rape, murder and serious fraud.
She has particular expertise in cases involving mental health and learning disability, and also those involving child witnesses. Kate was one of the first to complete the Vulnerable Witness advocacy training developed by the Bar Council and Inns of Court College of Advocacy in conjunction with the Circuits, the Inns, the CPS and the Law Society, and soon to be compulsory for all advocates conducting trials of high-level sexual offences.
Kate combines an in-depth knowledge of the law with a unique ability to strike up a rapport with juries. This no doubt accounts for her impressively high rate of acquittals.
Client Testimonials
I want to thank you very much for your work. In my opinion, your final talk was very good. The best. No one else would be able to do it better…. If there is a forum where I can share my opinion….this is the only way I can thank you for your amazing work. (AK, acquitted of evading duty on importation of cigarettes)
I would like to thank Kate from the bottom of my heart… She is really good. Everyone in court said it. (TT, acquitted of conspiracy to defraud)
Notable Cases
R v FB – father accused of serious sexual offences against his teenage daughter. Acquitted.
R v IP – a young man with learning difficulties accused of rape of 13-year-old. Acquitted.
R v AH – junior counsel in a murder trial involving complex medical evidence. Acquitted of murder, pleaded guilty to manslaughter.
R v TT – the defendant was one of 3 accused of selling fake degrees to overseas students. TT acquitted, the other 2 defendants convicted.
R v GN – conspiracy with 8 others to rob cash-in-transit vans. GN acquitted, all 8 other defendants convicted.
R v MG – attempted murder. Defendant had learning difficulties. 3 psychiatrists gave live evidence over whether he was fit to plead. Crown accepted a plea to a lesser charge.