JYOTHI SOMAVARAPU (Aka Mrs. S)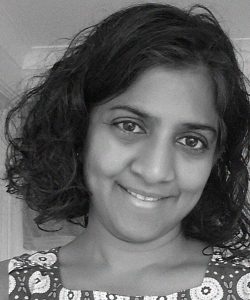 Senior Solicitor LLB, LLM (University of Birmingham)
Jyothi specialises in serious crime including: Fraud, Serious Violent Offences, Antisocial Behaviour Orders, Football Violence. She has represented clients on a wide range of matters including serious fraud, murder, kidnap, armed robbery, serious violence, drug importations and other conspiracy cases. She also represents clients accused of malicious communications, communication offences and hacking.
She also has extensive day-to-day experience in assisting clients at the police station and Trial Advocacy before the Magistrates Court and the Youth Court. She also prepares major cases in the Crown Court and has been praised by her clients and by her opponents for her meticulous case preparation ensuring that her clients' defence is put forward most effectively at trial.
Jyothi believes that every defendant needs a voice. Jyothi fully understands the stress and anxiety that clients face when dealing with criminal proceedings. She treats the clients with the respect and dignity they deserve whilst remaining professional and strategic in her advice.
Practice Areas
Criminal Law
Notable Cases
R v MSK- Snaresbrook Crown Court- (2017) Client accused of a rape. Jyothi instructed Digital forensic experts, who worked round the clock to obtain evidence of communication between the defendant and the complainant following the alleged incident, on VIBER, WHATSAPP, IMESSAGES, FACETIME, SNAPCHAT, CALL DATA, TEXT MESSAGES. The information obtained by defence resulted in prosecution discontinuing the proceedings on the day of the trial.
R v MG – Central Criminal Court (2016) – Charged with an attempted murder. He had learning difficulties. He was accused of inflicting over 10 stab injuries on a member of his family after instructing 3 mental health experts, client received short term suspended sentence for GBH.
RB and another (2015)– Representation at Hammersmith Police Station (2015): Apprentice actor and his business partner, writer and columnist accused of Fraud by False representation. The matter resolved at the police station by making written representations to police.
R v PT & ors – Ipswich Crown court,( 2015), Large scale conspiracy to import cigarettes, resulted in client receiving community order.
R v M and 3 others- Isleworth Crown Court 2015) -Danish nationals, charged with importing large scale KHAT, one of the first cases, since KHAT/MEERA became illegal. Each defendant had 40 kilos of KHAT in their luggage whilst passing through Heathrow airport, they received a suspended sentence. (2015)
R v CB- Isleworth Crown Court (2015), client pleaded guilty to 30 charges of fraud by false representation in relation to Glastonbury Tickets. She was expecting a prison sentence, as it was her second offence and she was on a suspended sentence order already. Jyothi obtained client's psychiatric history and report and presented the sentencing judge, to secure another suspended sentence.
R v MV- Hammersmith Magistrates Court (2015), represented a European Aristocrat, involving racially aggravated assault and public order offences in Belgravia Hotel. The client received a suspended sentence. (2015)
R v MA-West London Magistrates Court (2015), Jyothi represented a client charged with hooliganism at a Sheffield Wednesday vs Fulham Match. Client charged with offences in a Football stadium. The client admitted throwing a tangerine at rival Fulham fans and whilst he avoided being sent to prison he was banned from attending football matches.
PR – Representation at Police Station in HEATHROW (2015) Jyothi was instructed to advise and represent a high-profile IT professional in a computer hacking case in London. The client was accused of hacking into bank accounts and email accounts. The case involved digital forensics. Jyothi made representations to the police and successfully challenged their evidence at the investigative stage which ended up in the police deciding not to charge our client and to return the computer devices back immediately.
R v MG-(Central Criminal Court) (2016),  Jyothi represented a 75 year old client facing an attempted murder charge. By taking crime scene photos and effective preparation of the case Jyothi persuaded the cps to reduce the matter to a wounding charge and resulted in the client receiving a suspended prison sentence. (2006)
R v CE:  Defended the client facing charges arising from the London Riots, breaking into a store in Tottenham.
R v AS- Isleworth Crown court, (2015) Represented local business man (Uxbridge/Hillingdon ) charged with benefit fraud and proceeded on to confiscation proceedings. Jyothi carried out financial analysis of all his assets, bank accounts and other family member's bank accounts and forced the prosecution to reduce the sum to a nominal amount.
R v KP- Gloucester Crown Court (2016)– The client charged with fraud by false representation, these offences committed in London and The Thames Valley area, Bristol, Reading , Gloucester, she eventually pleaded guilty and received a suspended sentence, owing to her mental health background. (2016)
R v DS- Isleworth Crown Court (2014-2016), an EU national, the client was accused of perverting the course of justice, by creating fake profiles of other people, computer hacking harassment of individuals and Metropolitan Police, over a 4 years period. To assist the client, Jyothi Instructed hand writing expert, cell cite expert, telecommunications experts, re whatsapp, twitter, viber, tango, imessages and emails alleged to have been sent from various cell sites .
R v H and another – (Aylesbury Crown Court) (2015) Jyothi represented an individual who was charged with witness intimidation and perverting the course of justice in the Thames Valley area. The case was linked to a serious multi-defendant shooting trial at Aylesbury Crown Court. Due to early preparation of the defence she persuaded the prosecution to discontinue proceedings.
R v H and other – Isleworth Crown Court (2014)– represented the client who was charged with 9 others in relation to conspiracy to defraud – where personal injury claim firms, insurance companies, taxi drivers and other local garages in London had all been accused of involvement in a scheme of CRASH FOR CASH- the defendant had been the driver of one of the vehicles received a suspended sentence due to timely guilty pleas on a limited basis.
R v H- Ipswich Crown Court (2013), represented a client charged with conspiracy to supply large amount of opium along with another. The client was EEA national who was passing through the UK as a haulier. The client received a short custodial sentence after plea on a limited basis.
R v A- Wood Green Crown Court (2011); accused possession of false documents – defendant from Pakistan – documents issued in Pakistan which he believed to be genuine, Jyothi managed to prove that client was not aware that they were not genuine documents- the client a merit student studying at university for a master's degree in economics and business management cleared his name.
R V O and others-Blackfriars Crown Court (2009-2010) , Conspiracy to import class A drugs – female accused of taking delivery of parcels that came through DHS –(Original parcels intercepted and seized) parcel delivered to address to the client by mistake on her order for clothing – acquitted after trial. (2009)
R v K- Blackfriars Crown Court (2008): a phd student with Prestigious common wealth fellowship from Africa residing at one of the University residential halls, accused of rape by his jealous girlfriend, found not guilty of rape following trial (2009)
R v P – Shrewsbury Crown Court, (2007) , the client accused of large scale cannabis factory case – involved 25 different properties around West and East midlands area, the client saved from receiving a custodial sentence.
R v K – Snaresbrook Crown court (2006), ex-servicemen charged with GBH. The Defence proved the client defended himself and that he was the subject of a homophobic attack. This case also, involved the issue of causation of injuries suffered. Jyothi instructed a blood spatter expert to assist the client, which resulted in acquittal.
Human Rights/Extradition
R v H – successful appeal to High court- of a Romanian national would have been extradited to home country – breach of Article 2 – (extradition 2007)
Human Rights / Immigration
Mr. H- Immigration appeal at Tribunal, successful appeal to allow the appellant family to join him under Article 8 . (Immigration 2002)
Ms. A-represented the appellant at Immigration Adjudication, the Immigration appeal was allowed – Article 2 and 8 (2002)
Hobbies & Interests
Basketball, Yoga, Cooking
Accreditations
Membership of Law society Police Station and Duty Solicitor accreditation. Jyothi was a member of Bar Council, Advocates Association of High Court of Andhra Pradesh, Hyderabad, India.
Languages
Telugu, Hindi, Urdu, English