Irina Rusu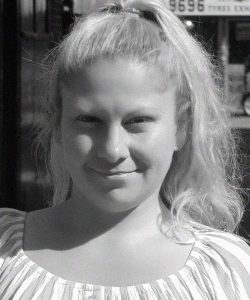 Paralegal
I have been working in criminal law firms since 2004 and I joined McLartys in 2008 having clerked for the firm for some considerable time before that. Previous to that I have enjoyed a career as an outdoor clerk and an accredited interpreter for Courts and various other organisations.
At McLartys Solicitors I am working as a paralegal and I am responsible for case–working, assisting fee earners and support with any administrative tasks. I find this very interesting and rewarding.
Professional Qualifications
A levels In Law and Psychology
Practice Areas
Criminal Law
Languages
English, Romanian, Moldovan
Hobbies & Interests
In my spare time, I enjoy travelling, sports and spending time with family and friends.