Claire Godfrey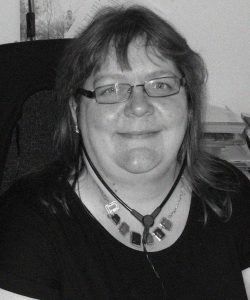 PA / Secretary
Claire was born and brought up in Waltham Forest. Claire has worked in Solicitors Firms starting at a firm in Leytonstone as an office Junior and thereafter as a Legal Secretary working in Ilford, Ealing and Newham before joining Ian McLarty at Gilbert Turner Coomber in 1999 and moving with him and helping in the setting up of McLartys in 2006. Therefore having worked with Ian for 18 years – a sentence longer than any client of the firm would be given!
As well PA and secretarial work Claire has clerked Advocates at Court, seen clients in the office and on prison visits and deals with many duties at the office and assisting the Management Team. Claire is the first point of contact for many calls to the office and if she cannot help with your query will quickly be able to pass you to a member of McLartys Team who can.
Hobbies & Interests
When not chained to her desk – Claire is a lifelong Arsenal follower – despite her father being a Spurs fan and her mother a West Ham fan!
Ways of relaxing outside the life of criminal law, Claire enjoys both going to the local cinema and her annual visit to the London BFI Festival. She enjoys reading books – mostly crime fiction.
Claire also enjoys music of various artists and going to see comedy including at the pub local to the firm Ye Olde Rose & Crown AKA "The Annex".