Charmaine Japaul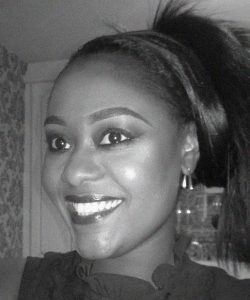 Solicitor Advocate
Charmaine Japaul (aka Pitbull Japaul) Known as a determined, effective an robust Advocate. Charmaine worked for a Legal 500 Firm previously. Charmaine Joined McLartys in 2009. Charmaine graduated from University having won the University Judges Prize for Excellence and Outstanding Performance in the Law of Evidence. Charmaine regularly attends police stations, Youth Court, Magistrates Court, Crown Court including the Central Criminal Court (The Old Bailey) and has also conducted advocacy in the Royal Courts of Justice. Charmaine's practice covers a wide range of areas in particular sexual offences, drugs, and firearms cases. Charmaine has a high acquittal rate.
Professional Qualifications
Law Degree with Hons, Diploma in Legal Practice, High Court Advocate Qualification. Court Duty Solicitor, and Police Station Accredited. Qualified 2nd April 2002. Sits on The Committee for the London Criminal Courts Solicitors Association.
Practice Areas
Specialise in Criminal Law. Both Legal Aid and Private cases.
Charmaine's practice includes dealing with clients who have significant mental health and learning difficulties. Her practice includes representing members of the MPS and Ex Army veterans who now suffer PTSD. Charmaine also worked on a number of cases during the riots including the widely publicised 'Good Samaritan Case'.
Notable Cases
R v H: Defendant charged with Murder acquitted after a half time submission of no case to answer.
R v A: The Old Bailey: Defendant received a Suspended Sentence Order having pleaded guilty to almost £100,000 worth of fraud, having committed the same offence for the second time. This case involved the instruction of a Psychiatrist to consider the issue of Battered Women's Syndrome. Defendant sentenced to a Suspended Sentence Order
R v S & Another: Bank Robbery case at the Old Bailey Defendant sentenced to 3 years imprisonment
R v M and Others: Defendant acquitted of false imprisonment. Found guilty of being concerned in the supply of Class A drugs. Sentenced to a Suspended Sentence Order, with no conditions.
R v B: Defendant acquitted on multiple count Indictment of several historical sexual offences, on daughter
R v T & T: Conspiracy to supply drugs into prison Defendants received sentences of 6 & 9 months imprisonment
R v A: Defendant acquitted on multiple count Indictment of sexual offences on a stranger after inviting her back to his house after a night out
R v T: Ex Soldier charged with shooting an air rifle at a civilian. The Defendant suffered from PTSD he received a Suspended Sentence Order for Assault Occasioning Actual Bodily Harm
R v B and Another: Multi handed stranger rape of Complainant after a night out. The real issue being consent and intoxication. Both Defendants acquitted after trial.
R v O Multiple count Indictment of sexual offences, acquitted after trial. The Complainant being his mistress.
R v CK: Youth pleaded guilty late in the day to several historical sexual offences, upon his sisters. Received a Community based Order at Wood Green Crown Court.
R v I Possession with intent to supply class A drugs: case thrown out for want of Prosecution at the first appearance.
Languages
English