Charalambos (Harry) Antorka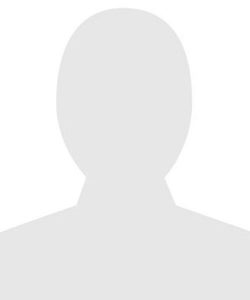 I have been working for McLartys Solicitors for over 10 years. I qualified as a solicitor in 1999 and for the past 16 years have practiced exclusively in criminal law. I regularly appear at police stations and magistrates courts. I run a varied case load of Magistrates and Crown Court cases. I often take on very serious cases including allegations of murder, rape, drug importation and fraud cases. These complex cases require thorough preparation. I have access to a wide network of experts ranging from DNA analysis, facial mapping and cell site analysis. I am a very approachable, committed and determined solicitor.
Professional Qualifications
Accredited police station representative and Duty solicitor
Practice Areas
Practised exclusively in criminal law for the past 16 years. Routinely defend clients facing the full range of criminal offences including murders, rapes, serious drug importation and fraud cases.
Notable Cases
R v. A – Defendant charged with the murder of his girl friend. The Defence presented medical evidence which undermined the medical evidence of the Crown. As a result a plea to a lesser offence was offered and accepted.
R v. H – Defendant charged with attempted murder for stabbing her father in the chest area. Client had a mental health diagnosis exacerbated by the use of drugs. After careful analysis of the evidence and the instruction of mental health experts the charge of attempted murder was withdrawn and a plea to Section 20 GBH was accepted.
R v. S – Defendant charged with the rape of his ex-girlfriend. The issue was that of consent. The Defence presented telephone evidence which undermined the prosecution case. Defendant acquitted.
R v. R – Two of 5 Defendants were represented by Harry who were facing a charge of importing over a million pounds worth of cocaine from Amsterdam concealed in the boot of a car. After careful analysis of the evidence including cell site evidence one Defendant was acquitted after trial and the Crown decided not to proceed with the other Defendant after 2 trials that resulted in a hung jury. All of the other 3 Defendants were convicted after trial and were sentenced to in excess of 10 years custody.
R v. P – Defendant charged with assaulting his neighbour over a boundary dispute. The case was discontinued after written representations were made highlighting the weaknesses in the prosecution case including inconsistent statements made by the complainant and her husband.
Languages
Greek